"When teaching, light a fire, don't fill a bucket."
---
To cheer you up, revise irregular verbs with Manu Payet!  :-)
---
 

Scotland. As the French say : "The YES and the NO".
A guide to independent Scotland.
The Simpsons : Willie's view on Scottish independance :
---
 SEPTEMBER 9/11 : THE WORLD REMEMBERS : 
Read the report of the day in TIME magazine.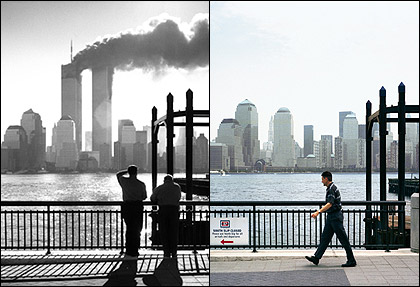 ---
  
SEPTEMBER 21 : INTERNATIONAL DAY OF PEACE : WHAT YOU CAN DO.
---
  Test yourself :
 If you want to play and learn, click here here.     
---
 If you want to read in English , you can buy books in English at Le furet :
 Climb up the stairs up to floor 4, find the "langues étrangères/bilingual and readers" department.
 You can read books from the Oxford "bookworms" collection or from the Cambridge University Press "English readers" collection.
 They propose different stages of difficulty.
 Choose the one you think you can read :
 S : starter
 1 : Beginner
 2 : Elementary/lower intermediate and so on.
 Test yourself to find your stage.
---
This day in history. Discover what happened on this day throughout history.
---
Practise your pronunciation :   !!! Amazing! Type in the sentence you want and let  Victor the Robot pronounce it!  (American accent)