"When teaching, light a fire, don't fill a bucket."
This month's specials: 
April Fool's day :
The top 10 April Fool's day hoaxes.
April 14th : Titanic struck the iceberg.
 Shortly before midnight on April 14, the ship collided with an iceberg causing the ship to sink at 2:20 AM on April 15.
Why did the Titanic sink? 
Read and make your own opinion.
April 22nd : Earth Day

Learn what you can do :

---
 This day in history. Discover what happened on this day thoughout history.

USA : March 3rd : Star Spangled Banner day.

The "Star Spangled Banner" was adopted as the US national anthem on March 3 1931.
Read about the birth of the text and the quite unexpected origin of the music.
Read the lyrics.
Read and sing with a karaoke version!
---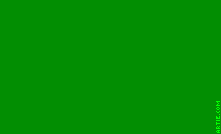 Ireland : March 17th :
Learn about Saint Patrick and St Patrick's day : 

Learn about The symbols of St Patrick's day : 

---
 Dictionary :  
---
 If you want to read in English , you can buy books in English at Le furet :
 Climb up the stairs up to floor 4, find the "langues étrangères/bilingual and readers" department.
 You can read books from the Oxford "bookworms" collection or from the Cambridge University Press "English readers" collection.
 They propose different stages of difficulty.
 Choose the one you think you can read :
 S : starter
 1 : Beginner
 2 : Elementary/lower intermediate and so on.
 Test yourself to find your stage.
---
Watch TV in original version! (parent supervision required for the younger).
Find a penpal.(parent supervision required).
Learn English with ALLVIDEOS.
Learn English with LYRICSGAPS : Choose your song and the game you want to play.
People talk about interesting things they have seen or done in IWANNATALKABOUT. With the British Council.
Select your level and read articles with TEATIME.
---
This day in history. Discover what happened on this day throughout history.
---
Practise your pronunciation :   !!! Amazing!!!!
Type in the sentence you want and let  Victor the Robot pronounce it!  (American accent)